Why American Specialty Glass
Started in 2001 recycling bottles and windows for the terrazzo industry. Since then, ASG Glass has expanded its product offerings and capabilities. We're located in North Salt Lake, Utah, a suburb of Salt Lake City. We operate several glass-melting furnaces and color the glass with our proprietary methods and formulations. We stock significant quantities of standard colors in our warehouse.
We're willing to make custom colors given the right quantity and schedule flexibility. We market our products both through distributors and directly to end customers. We sell both on a wholesale and a retail level. We manufacture all of our glass from recycled products and can provide supporting documentation for LEED projects when needed. Most importantly, we love what we do. We hope it shows through in our glass quality and customer service.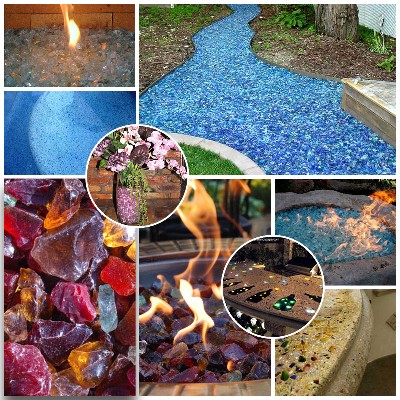 American Specialty Glass is a landscape, terrazzo, fireplace manufacturer that offers competitive pricing, quality products. We are excited to work with distributors, designers, retailers, architects, and others who share our passion and have what it takes to sell great products.
If you are interested in becoming a distributor please use the form below for additional information. Our products have been used worldwide and for many different types of projects.
Customers We Have Worked With